Game Description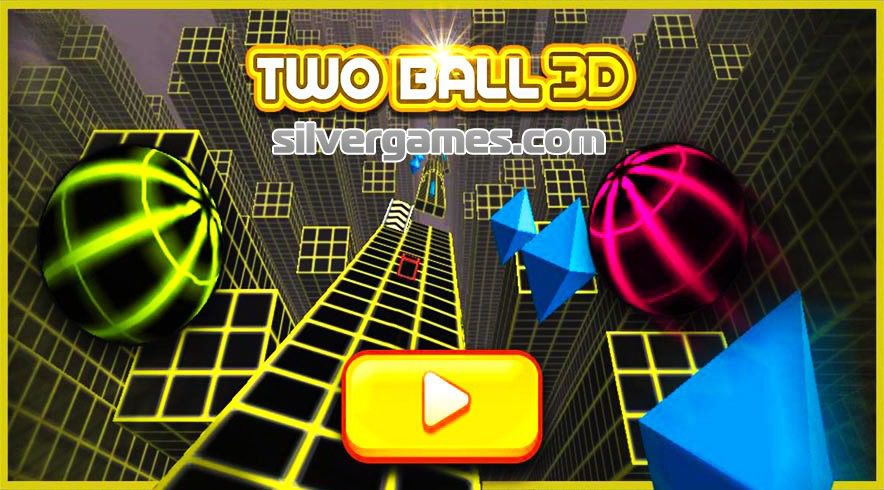 Two Ball 3D is a colorful and dynamic game that tasks you with controlling two balls simultaneously through a series of challenging courses. The objective is to guide both balls through an obstacle-filled world, avoiding obstacles, and reaching the finish line. With its engaging 3D graphics and fast-paced gameplay, Two Ball 3D provides a thrilling and challenging gaming experience.
Game Controls
Mastering the game controls is essential for successfully navigating both balls through the colorful world in Two Ball 3D. Here are the basic controls:
Keyboard: Use the left and right arrow keys on your keyboard to control the movement of the two balls. The left key moves the left ball, and the right key moves the right ball.
How to Play Two Ball 3D
Here's how to dive into the vibrant world of Two Ball 3D:
Access the Game: Two Ball 3D is accessible on various gaming websites that host browser-based games. Search for the game online and select a reputable source to play.
Double the Challenge: Once you begin the game, you'll be in control of two balls. These balls move forward automatically, and your task is to guide them through the courses.
Avoid Obstacles: The courses are filled with a variety of obstacles, including walls, spinning platforms, and more. Use your arrow keys to maneuver both balls to avoid colliding with these obstacles.
Reach the Finish Line: The ultimate goal is to get both balls to the finish line of each level. Timing and coordination are essential to achieving this goal.
Progress through Levels: Two Ball 3D features a series of levels, each more challenging than the last. As you advance, you'll face increasingly intricate courses and obstacles.
Collect Stars: Throughout the game, you'll encounter stars. Collecting these stars adds to your score. However, it's important to prioritize reaching the finish line.
Patience and Precision: The game can be challenging, and patience is key. Take your time to plan your moves and avoid rushing into obstacles.
Enjoy the Vibrant Graphics: Take in the colorful and visually appealing graphics of Two Ball 3D as you progress through the game.
Tips and Tricks
To excel in Two Ball 3D and navigate the vibrant and obstacle-filled world with finesse, consider these tips:
Focus on timing: Many obstacles require precise timing to navigate. Practice your timing to avoid collisions.
Prioritize one ball: In challenging sections, consider focusing on one ball to ensure you progress without losing both.
Practice makes perfect: Don't be discouraged by initial failures. Practice will improve your coordination and control.
Game Developer
Two Ball 3D was developed by Iceman Softworks, a game development studio known for creating engaging and visually appealing online games.
Game Platforms
Download the game on iOS and Android devices to play on the go.
In conclusion, Two Ball 3D offers a vibrant and thrilling gaming experience as you navigate two balls through colorful and obstacle-filled courses. Whether you're striving to conquer challenging levels or aiming to achieve high scores, this game provides an addictive and entertaining gameplay session. So, embrace the challenge and guide both balls to success in Two Ball 3D!