Game Description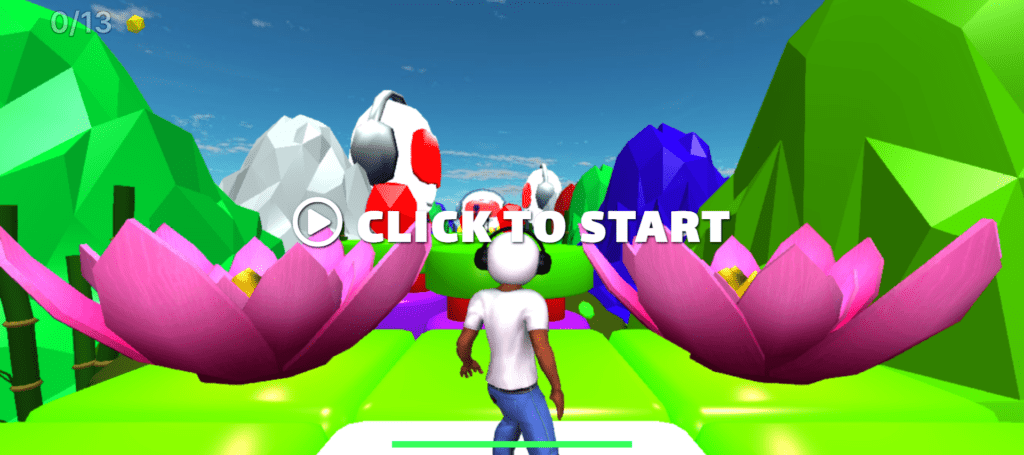 Run Fun is an endless running game that takes you on a thrilling adventure through various environments. Your objective is to run as far as you can while dodging obstacles and collecting power-ups. The game offers a fast-paced and visually engaging experience with vibrant graphics and exciting gameplay.
Game Controls
Mastering the game controls is crucial for success in Run Fun. Here are the basic controls:
Arrow Keys: Use the left and right arrow keys to move your character sideways. Use the up arrow key to jump, and the down arrow key to slide.
How to Play Run Fun
Access the Game: Run Fun is accessible on various gaming websites that host endless runner games. Find a trusted source to enjoy the game.
Choose Your Character: Select your character from a range of options, each with its own unique abilities and style.
Begin the Run: The game starts with your character automatically running. Your goal is to keep running, avoiding obstacles, and collecting power-ups and coins along the way.
Navigate the World: Run through diverse environments filled with obstacles, jumps, and slides. Your character can perform various moves to overcome challenges.
Collect Power-Ups: Keep an eye out for power-ups that grant you special abilities. These can help you run farther and conquer obstacles.
Compete and Achieve: Run Fun often includes achievements and leaderboards that allow you to compete with other players. Try to break high scores and complete achievements for extra rewards.
Improve Your Skills: Practice and perseverance are key to advancing in the game. Learn from your runs to improve your skills and aim for longer distances.
Tips and Tricks
To excel at Run Fun, consider these tips:
Timing is Everything: Precise timing is crucial for jumping, sliding, and avoiding obstacles.
Collect Coins: Gather as many coins as possible to unlock new characters and power-ups.
Use Power-Ups Wisely: Save power-ups for critical moments in the game to maximize their effectiveness.
Game Developer
Run Fun was developed by Light Bringer Games, a game developer known for creating entertaining and visually appealing browser games.
Game Platforms
Download the game on iOS and Android devices to play on the go.
In conclusion, Run Fun offers an exciting and fast-paced running adventure that will keep you entertained and challenged. Whether you're aiming to set new records or looking for a fun way to pass the time, Run Fun delivers thrilling gameplay and vibrant visuals. So, put on your running shoes and embark on an endless adventure in Run Fun!